Joseph and Theodosia Burr Alston (and her ghostly presence) at Brookgreen Plantation, now Brookgreen Gardens, on the Waccamaw River
[A selection from Lynn Michelsohn's forthcoming book, Theodosia Burr's Ghost]
Most visitor areas at South Carolina's popular tourist attraction, Brookgreen Gardens,  are located on a bluff ten or twelve feet higher than the swampy rice islands along the Waccamaw River and its adjoining creeks and canals. Broad brick steps descend from the garden level down to the wilder swamps and rice islands below. In olden times these rice island steps were the main entrance to Brookgreen Plantation, as rivers provided the easiest travel through the South Carolina Lowcountry.
No one knows exactly when the first steps in this location were built. From the plantation's very beginnings long before the American Revolution the Allston family and their field hands must have needed some way to get up and down the bluff, however. The steps have been built and rebuilt many times since then.
During one such rebuilding, newspapers from the 1850s were discovered in a jar in one of the gateposts. These newspapers were on display in the Brookgreen Gardens Museum in the 1950s and often elicited questions from visitors. In response, Miss Genevieve, one of the Hostesses at Brookgreen Gardens, usually recounted this life story of Theodosia Burr Alston, wife of Joseph Alston and the most famous lady who ever descended these rice island steps. Some say she still does on moonlit nights when plantation workers encounter her ghost on these rice island steps.
A Journey Begins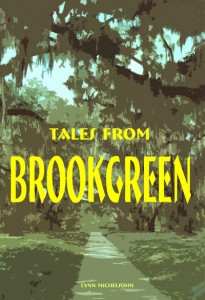 One chilly morning in 1812, more than thirty years before the newspaper were placed in the gatepost, Theodosia Burr Alston paused at the top of the rice island steps. The wide brick stairway swept down before her from the plantation gardens to the dock on Brookgreen Creek. There a small plantation boat waited. Theodosia surveyed the vista of gray December skies and brown stubble-covered rice fields stretching out in front of her. They looked as desolate as she felt inside. With a long sigh she slowly descended the rice island steps to begin her fateful journey.
Theodosia's History
The sad lady leaving the Waccamaw Neck that morning was the only daughter of Aaron Burr who had once been the Vice President of the United States. She was also the young and charming wife of Joseph Alston, the newly elected Governor of South Carolina. Her life had once held such promise, but now she felt only melancholia.
Theodosia was always the delight of her politically powerful father's life. After her mother died Aaron Burr had raised Theodosia to become the captivating hostess of his New York household. She had studied music, languages, philosophy, and politics, becoming as well educated in these areas as any young man of her day. Additionally, she was beautiful, intelligent, and charming. Wealthy and powerful young suitors flocked to the dinners and entertainments at Aaron Burr's New York estate.
Theodosia surprised everyone when she selected Joseph Alston (his branch of the family dropped one "l" from the Allston name) of South Carolina to become her husband. He came from such a different world. Theodosia's father was happy with the match, however. He was thrilled at young Alston's growing political influence in the important southern state, and was confident in the rice planter's ability to provide a gracious and loving home for his daughter.
Young Joseph Alston had enormous wealth as well as an excellent education and high political aspirations. Joseph's wealth and social position had been assured at the age of five when his grandfather left him The Oaks Plantation on the Waccamaw Neck in the South Carolina Lowcountry, one of the plantations Mr. Huntington later bought to create Brookgreen Gardens. Joseph's father had educated him carefully with tutors at home, and then sent him to Princeton. Joseph was admitted to the bar by the time he was twenty years old although he never practiced law.
Theodosia in South Carolina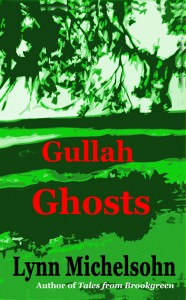 Joseph and Theodosia married in Albany in February 1801 and stopped in Washington on their way South to see Aaron Burr inaugurated as Thomas Jefferson's Vice President. Then Joseph brought Theodosia back to the Waccamaw Neck to become Mistress of The Oaks.
Theodosia never prospered in the South. Her health was never good, and she found the South Carolina climate depressing. The heat and humidity often left her frail and sickly. While she participated in lavish social events at The Oaks and in Charleston, she missed the sparkling company of those New York dinners, and she missed the doting father she idealized.
Theodosia grew increasingly worried about Aaron Burr as he became embroiled in political turmoil. The disastrous duel with Alexander Hamilton, later accusations of treason over his land schemes, and then his self imposed exile in Europe all left Theodosia deeply saddened.
Birth of a Son, Aaron Burr Alston
The one bright spot in Theodosia's life was the birth of her son in 1802. Joseph and Theodosia named the baby Aaron Burr Alston, and he lit up their lives. Little Aaron grew up lively and intelligent, with both Theodosia and Joseph devoting themselves to his education and his happiness. Theodosia wrote long, detailed letters about every aspect of her son's life to her father in Europe, much to Aaron Burr's delight.
The former Vice-President also relished Joseph's political successes in South Carolina. He enjoyed giving his son in law political advice and encouraging his political ambitions. He was thrilled to see Joseph Alston's political power grow over the years.
Tragedy
Then tragedy struck the Alston household. Joseph's father had built a lovely summer home called The Castle on Dubordieu Beach, one of the sandy barrier islands just south of The Oaks. Each summer the Alston household moved there to escape the deadly "mal aria" fevers around the swampy rice fields, and to socialize with other family members. Joseph, Theodosia, and Aaron made their usual move to The Castle early in the summer of 1812, but ten year old Aaron was already sick. He died there at The Castle on Dubordieu Beach before the end of June. The grieving family returned him to The Oaks for burial in the family plot.
Theodosia and Joseph were devastated, as was Aaron Burr when he received the news just as he returned to New York from Europe. The light was gone from Theodosia's life, and she could not seem to recover. Finally all agreed that a visit to her father might lift Theodosia's spirits.
The Journey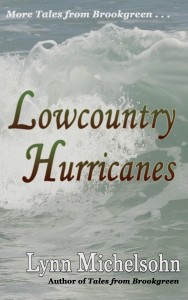 Overland travel all the way to New York was deemed too demanding for Theodosia in her weakened state. A sea voyage seemed more reasonable. Unfortunately the ongoing War of 1812 made the always-risky sea route doubly dangerous. British warships were frightening enough but British-sponsored privateers also threatened. These were privately owned vessels given authority by the government to attack enemy ships including passenger vessels. Fortunately Governor Alston was able to use his influence and connections to get letters of safe passage for Theodosia addressed to both American and British ship captains.
After Theodosia and the rest of her party had boarded the plantation boat at Brookgreen that December day in 1812, oarsmen rowed it along the small stream and out into the Waccamaw River. There they raised the sail. The wind and current carried their boat on the falling tide down toward Georgetown where Theodosia and her party would board a coastal schooner for New York.
Joseph Alston was waiting for Theodosia in Georgetown. Many hours still remained before her ship, the Patriot, would sail. It was a small vessel that had previously been fitted out with heavy guns as a privateer itself, but was now making a passenger voyage to New York.
Theodosia preferred to wait on dry land rather than in the cramped ship's quarters so Joseph escorted her into a warehouse next to the wharf where a room was comfortably furnished and a warm fire was burning. There they spent their last hours together, talking of happier days from the past and happier days they hoped would come again in the future.
Finally the tide was right and the Patriot made ready to sail. Joseph and Theodosia embraced one final time as he wished her Godspeed and a safe journey. Theodosia boarded the ship with her maid, her baggage, and Dr. Timothy Green, a family friend her father had sent from New York to accompany Theodosia on the voyage. The schooner set sail and soon crossed the bar at the mouth of Winyah Bay for the six day voyage to New York. Joseph watched as long as the sails remained in sight. How he longed to go with his beloved Theodosia but state business required him to remain in South Carolina.
The Mystery of Theodosia's Fate
The Patriot never reached New York. Its fate remains a mystery to this day. At the time many believed that it was caught in a winter storm off Cape Hatteras, the "Graveyard of the Atlantic." Others feared that its stowed guns from privateering days had broken loose in heavy seas and damaged the hull, causing it to take on water and sink. Still others, later including Robert Frost (as he described in his poem, "Kitty Hawk") believed that wreckers on the North Carolina Outer Banks had lured the ship to its doom for the spoils they could salvage.
As Governor Alston and Aaron Burr grieved, stories and legends grew. Some said Theodosia was carried off to become the wife of a pirate captain. Others claimed that she survived a shipwreck and lived out her days on the Outer Banks, a reclusive figure crazed by grief and horror.
Many years later in Chicago, an old seaman on his deathbed told of having served on a pirate ship that captured a passenger schooner off the Carolina coast. They forced all the passengers and crew to walk the plank. He had always remembered the beautiful young woman who calmly stepped off into the raging seas, with her arms and her eyes raised to the heavens.
About the same time an elderly widow dying on the Outer Banks gave a lovely portrait of a young woman to her physician in exchange for his services. The portrait bore a striking resemblance to Theodosia. It had been her husband's portion of the loot from a ship he had plundered in his privateering days. He had always claimed that his crew had come upon the mysterious ship with its sails fully set, showing no sign of damage or disarray, but empty of all human life.
A Ghostly Presence
The mystery of Theodosia's disappearance has never been solved. Whatever her fate, many believe that Theodosia's uneasy spirit still returns to roam the Lowcountry where she spent her happiest and her saddest days. Some have seen her pacing back and forth in her long cloak near the warehouse in Georgetown where she waited to board the Patriot. Others have seen her walking slowly in her cloak along the strand at Dubordieu Beach, her head bent in sorrow, or floating over the waves on foggy nights at Huntington Beach, once called Theaville in her honor. Some have even seen her walking the paths and descending the rice island steps here at Brookgreen, just where you can descend them today.
Joseph did not long outlive his wife and son. He died in 1816 and was also buried in The Oaks family cemetery. A monument to Theodosia was raised there as well. That cemetery lay long neglected, almost forgotten, for over a hundred years. When the Huntington's created Brookgreen Gardens, they had it cleaned and new brickwork added. They planted azaleas throughout the small cemetery to create a lovely place of remembrance for Joseph and Theodosia Burr Alston and their son Aaron here in the Carolina Lowcountry where they once lived happily all together.
For more stories about historical figures (and their ghosts) in the South Carolina Lowcountry, read . . .