Parson Belin of Wachesaw Plantation at Murrells Inlet, South Carolina and the Methodist Mission to the Slaves
[A selection from Tales from Brookgreen]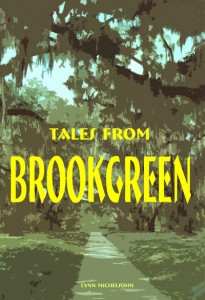 As Cousin Corrie Dusenbury, a Hostess at Brookgreen Gardens, the popular South Carolina tourist attraction in Murrells Inlet, explained it to visitors in the 1950s . . .
James Belin (which he pronounced "Blane") grew up in Charleston in a wealthy planter family. Like all planters' sons he was educated for life as a planter himself. His older brother Allard Belin enjoyed the politics and the mercantile dealing that made up a planter's life, but James did not, although he accepted the vocation that his family had planned for him.
When James reached adulthood in the early 1800s, his father gave him the management, and later, the ownership of Wachesaw Plantation here at Murrells Inlet on the Waccamaw Neck (we don't know the exact details, thanks to General Sherman, but that is another story). James was quite content to move to the Waccamaw Neck. He had always preferred the quiet, isolated lifestyle of planters here to the social whirl and political intrigues in Georgetown and Charleston that so engaged his older brother.
Additionally, James' favorite sister Margaret, and her husband, Dr. Ebenezer Flagg, made their home here. Dr. Eben, as he was known, was the son of Dr. Henry Flagg and Rachel Moore Allston Flagg of Brookgreen Plantation (remember them?). Dr. Eben had not inherited any land on the Waccamaw Neck, but he contracted his medical services to other planters to take care of their families and their large populations of slaves.
Because of their close proximity and compatibility, James grew especially attached to Eben and Margaret and to their growing family. He never had children and soon came to view the Flagg children almost as his own. He shared Eben and Margaret's joy with the birth of each child and then their sorrow with the early death of their first born son, Allard Belin Flagg, named in honor of Margaret and James' successful brother Allard (perhaps in the hope that wealthy brother Allard would become a patron to his namesake).
When Eben and Margaret had another son, James encouraged them to name him Allard Belin Flagg II, in remembrance of their beloved firstborn, as well as their brother. James enjoyed the other Flagg children, including Arthur and Alice, but always took a special interest in Allard, and even gave him Wachesaw Plantation at Murrells Inlet when he became an adult.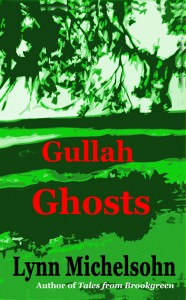 Of course, like most planters, James Belin had been raised in the Episcopal Church. Like many in the Carolina Lowcountry in the early 1800s, however, he was curious about the early Methodist bishops who traveled these wild areas by horseback, holding camp meetings and revivals where they preached fiery new doctrines that challenged the established teachings of the Episcopal Church. He heard both Bishop Asbury and Bishop Coke preach in their travels through the Lowcountry. James soon "caught the spark of this new fire." He traveled to hear Methodist preaching as often as he could, and decided to dedicate his life to spreading the Word of God as the Methodists believed it to be. Bishop Asbury himself ordained James Belin as a Methodist minister.
Now Methodism had run into one major stumbling block in South Carolina. The basic tenets of Methodism held that slavery was wrong. You can imagine that this teaching did not sit too well with the powers that be, most of whom were large slave owners. It was bad enough having to deal with Northern abolitionists, but now to have charismatic preachers traveling throughout the countryside teaching that God's Word spoke against the very institution that formed the basis for their whole way of life was just too much! Wealthy and powerful planters began to oppose this new religion with vigor.
Methodist bishops soon recognized that practical considerations demanded a change in Church policy. Using logic along the lines of "Render unto Caesar what is Caesar's," the Methodist Church decided that in areas where the law sanctioned slavery, they would not press this issue.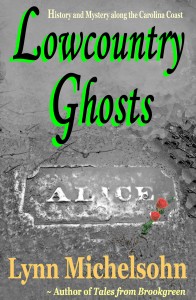 Perhaps as a way to soothe their consciences, they established a Methodist Mission to the Slaves, which rapidly gained support in the Carolina Lowcountry, as well as in other Southern states. This Mission gave slaves in the American South the same chance to receive the benefits of God's Word and the teachings of Christ that Methodist Missions to Africa and China gave other non-Christians.
Before the early 1800s, nobody had paid much attention to the religion of the slaves who worked the plantations. Most had brought their tribal religions with them from Africa, of course, and still practiced them as far as possible in their new circumstances. Planters suppressed the more blatant practices that they considered heathen, but most of the African practices and beliefs remained strong, and many still do today. The whole subject of Hoodoo and conjure doctors and protective spells and evil spirits is one that outside people know very little about.
Many slaves readily accepted the new Christian religion as it was offered to them. That is not to say that they necessarily gave up their old religions, but this new one seemed a good addition to deal with their concerns in America, and it did offer the hope of a better life to come in the Promised Land, a land where all toil and tasks were over.
So James Belin became a Methodist preacher, and he found around him all the work he would ever need. He continued to operate his Wachesaw Plantation, but devoted himself to the Methodist Church's Mission to the Slaves on the Waccamaw Neck.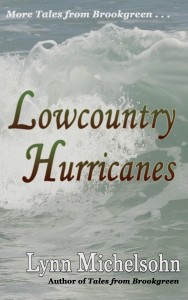 At first Parson Belin's neighbors were shocked by the idea of his mission. At times they actively discouraged his efforts so he started out preaching only to his own slaves on Wachesaw Plantation. He was soon able to convince Robert and Francis Withers, who by then owned nearby Brookgreen and Springfield Plantations, to let him minister to their slaves as well.
Parson Belin made such a good start in the early years of his Mission to the Slaves on Brookgreen, Springfield, and Wachesaw Plantations that other planters on the Waccamaw Neck began to take an interest in his work. But then the Vessey Rebellion, a thwarted slave uprising in Charleston in 1822, brought the Mission to the Slaves to a standstill. Planters throughout the Lowcountry began to oppose the Mission to the Slaves because they believed that religious instruction and organization had encouraged the Vessey Rebellion. Hysteria of all sorts took hold. In spite of this Parson Belin continued his work.
Finally, after the furor had died down, planters again began to recognize the benefits of the Mission to the Slaves. In addition to any concerns they might have had for their slaves' spiritual welfare, planters began to see the practical advantages of teaching them the Christian Gospel. In the planters' eyes these teachings promoted stability on the plantation by encouraging order, obedience, and morality among slaves and by reducing lawlessness and the most obvious vices.
In fact, in addition to supporting Parson Belin's work, Waccamaw Neck planters began encouraging their own Episcopal Church to bring Christian teachings to their slaves. Reverend Alexander Glennie of All Saints Episcopal Church later became well known for his missionary work among the slaves and for the numerous slave chapels he convinced planters to build on the Waccamaw Neck. But it should not be forgotten that in the early years, it was Parson Belin who started this whole movement in our area. For many years it was only he who brought the Christian Gospel to the slaves. He was the one who taught them the hymns of the Methodist Church that they developed into their rich body of Gullah spirituals. He was the one who selected and developed slave religious leaders and even slave preachers who became spiritual and political leaders of their people in the turbulent years that followed.
Parson Belin continued and expanded his Mission to the Slaves for many years. He also served small congregations of both white and black members at Turkey Hill Plantation (just south of Brookgreen Gardens), Socastee (a settlement a few miles to the west), and at Murrells Inlet where he lived. He even traveled to preach at isolated churches such as Hebron Methodist Church in Horry County where he baptized my grandmother, Fannie Sarvis.
Just before the War Between the States, after many years of devoted service, Parson Belin fell from his buggy one evening when he was all alone and died right there in his own yard. Parson Belin left a long, elaborate will, including the bequest of his home at Cedar Hill and 100 acres surrounding it to the Methodist Church. This is the land where Belin Memorial Methodist Church stands today. The circumstances of his death were somewhat mysterious, and some say his ghost still walks this shore.
Copyright 2004 Lynn Michelsohn
For more information about Parson Belin , Wachesaw Plantation, Murrells Inlet, Brookgreen Gardens, and the Waccamaw Neck, read . . .