Haunted Indian Trade Beads: A South Carolina Tale of Wachesaw Plantation Ghosts
[A selection from Lowcountry Ghosts, also in Tales from Brookgreen]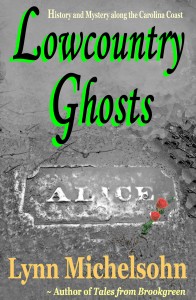 On the top shelf inside the postcard display cases over by the front door of the Brookgreen Gardens Museum in the 1950s lay a string of small, dull colored, red, blue, and tan Indian trade beads, carelessly strung on what looked like an old piece of twine with frayed ends. They never looked like much to me (a regular visitor to Brookgreen Gardens), and I paid them little attention until one day a visitor asked about them. Then Miss Genevieve , one of the Hostesses, produced the most spine tingling story in her repertoire–at least to my young ears. After that I never entered or left the Museum without eyeing that haunted strand of Indian trade beads warily and wondering just what went on in the Museum after we had all gone home for the night.
Part of Miss Genevieve's story of haunted Indian trade beads involved James, a worker on an archeological dig at Wachesaw Plantation on the Waccamaw Neck. This dig raised concerns among the local people about disturbing ghosts . . .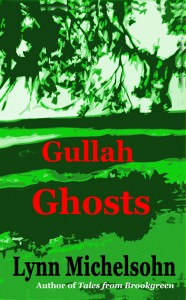 Once James understood how valuable the Indian artifacts he uncovered were it was hard to resist pocketing just a few. (He did not realize that "priceless" meant something different to the scientists than to merchants.) He thought happily about being able to sell them for much-needed cash or supplies. He knew he would have to take them to a big town to make any real money, but figured his brother, who worked for the railroad in Florence, could help the next time he came home on a visit.
Soon James had quite a collection of Indian artifacts in his small cabin. He had arrowheads, hands full of trade beads, and several small axes. He had also collected a pocketful of loose teeth, which he kept in a coffee can on his mantel. James felt bad about taking the objects, but tried to look at it just as extra pay for a job no one else had the courage to take on. He also reasoned that the money from the artifacts would be much more important to him than to the owner of the dig site, Mr. Kimbel, who already had more money than anyone needed.
Still, James' conscience bothered him and he didn't sleep well at night, even though he was tired from the excavation work. Tossing and turning one night, he gradually realized that way off in the distance he could hear the wailing voices that everybody talked about. Was the dig site haunted, or was it just wind in the pines? Each successive night he slept more poorly, between worrying about his stealing (because that was what he was having to admit he was doing) and listening for wailing or other strange haunted noises outside in the night.
Suddenly one night the noises were no longer outside, but were inside the cabin, right there with him! James awoke to rattling sounds from the coffee can on the mantel and strange low murmurs from shadows passing in front of the window. As James lay stark still in his bed, the noises grew fainter and the sound of his pounding heart grew louder. He lay like that until the sun came up, by which time he had convinced himself that he had just had a bad dream.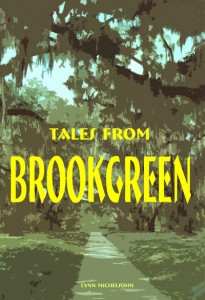 Still, it was even harder to get to sleep the next night, and close to morning James again awakened with a start to the same rattling noises and moving shadows, only this time their voices were louder and their tone was angry, although James could not make out any words. The shadows were clearly men and it looked like they were waving weapons at him. Fear clutched his heart and he could hardly breathe, much less move. The next thing James knew, he awoke to sun streaming in the window, relieved to be awake, alive, and away from his horrible nightmare.
The next night James once more lay down to sleep with great trepidation, in spite of his increasing exhaustion. His anxiety was heightened by distant thunder that signaled a building storm. In spite of his fears, James quickly fell asleep. A clap of thunder soon woke him to a frightening spectacle. The flashing lightning illuminated a group of angry Indian braves decked out in skins and feathers there in the room with him, shaking their spears and tomahawks at him.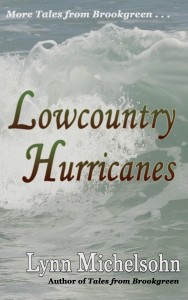 Frozen with fear, James could hear chanting and shouting as well as rattling and pounding over the thunder claps as the Indian braves stomped and gestured directly at him ever more wildly. Suddenly a gigantic flash of lightning and a thunderous crash shook the cabin. In that flash the braves in their regalia vanished. The coffee can hurtled off the mantel, scattering teeth all across the floor.
James sat bolt upright in bed, terrified. The thunder and lightning continued, but the braves never returned. James lit a lamp and sat up the remainder of the night wide-awake, but he was not visited again.
At dawn, James bundled up the haunted Indian artifacts, getting down on his hands and knees to search out every last tooth from under the sparse furniture. He took the bundle straight to the dig and presented it, along with his confession, to the scientist in charge that morning.
James begged to be allowed to continue working on the dig, because he was in great need of money. The scientist accepted his confession, along with the return of the objects, and agreed to let James keep working. This was one worker who certainly wasn't going to steal any more artifacts!
Copyright 2004 Lynn Michelsohn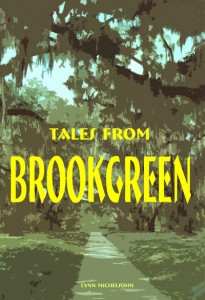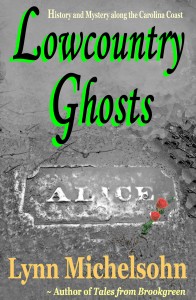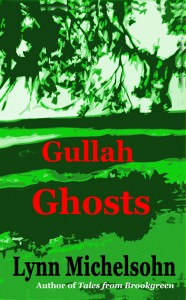 To learn more about the Wachesaw Plantation beads, and about other haunted locations and their resident ghosts in the South Carolina Lowcountry, read . . .
Lynn Michelsohn's short collections of stories,  Lowcountry Ghosts and Gullah Ghosts, or  her longer collection of folklore, ghost stories, and Gullah folktales, Tales from Brookgreen.