A Story from Huntington Beach State Park, South Carolina
[A selection from  Tales from Brookgreen]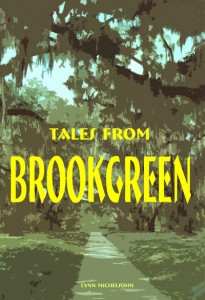 Miss Genevieve , one of the Hostesses at Brookgreen Gardens in the 1950s, always liked to tell visitors about the famous American painter, Washington Allston, called "the American Titian" and "the first great American Romantic painter," who was born at Brookgreen Plantation during the American Revolution. I much preferred her stories about his mother, Rachel Allston (later Flagg), whose long, dramatic, and often romantic life stirred my young imagination. I especially liked this "ghost" story set at Huntington Beach State Park, just across the highway from Brookgreen Gardens.
At Huntington Beach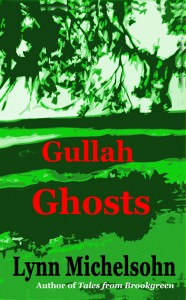 Rain and wind increased steadily throughout the afternoon and evening along the South Carolina coast that fall day in the year 1778. Wealthy Waccamaw Neck rice planter William "Gentleman Billy" Allston and his young wife Rachel had been enjoying their summer on Allston Island (today called Huntington Beach) but when the weather began to worsen they grew apprehensive. A storm was coming. Horrible September storms sometimes devastated the Carolina coast. Should they flee inland or brave the gale?
Gentleman Billy and Rachel decided to remain at their house on the beach that night, and luck was with them. The next morning dawned bright and sunny, although debris carried ashore by the still crashing waves told of a shipwreck off the coast. Servants sent to search along the strand found one lone survivor among the disarray of wreckage. As they carried the exhausted man to the nearby Allston beach house, Rachel came out onto the front porch to meet the rescue party. Was the poor man badly injured? She bent over the battered figure gently, then cried out sharply and swooned to the floor!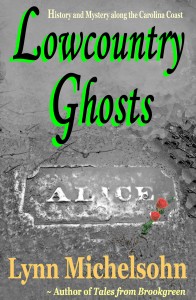 Frightened servants rushed to revive their young mistress, as she was in a delicate condition. Gradually, as she regained her composure, an amazing story emerged.
Rachel Allston's Early Life
Rachel had been born in the middle of the 1700s on a rice plantation a little north of Charleston, the daughter of John and Elizabeth Vander Horst Moore. They raised her to marry well and within her own social circle, like any other daughter of a wealthy rice planter. She learned to read, write, and understand the simple arithmetic needed to manage a plantation household. Most importantly however, she learned to dance prettily and speak of music and the arts during evenings spent entertaining other aristocratic rice planter families. Yet Rachel also developed a remarkably independent spirit, unusual for a woman living in those times when a lady was expected to make charming conversation and smile sweetly in submission to the wishes of first her father, and then her husband.
An Engagement
Rachel's father carried on a successful mercantile business in Charleston, in addition to managing his plantation, and kept a house there. Every year he brought his family to town for the February social season. It was there that Rachel became engaged to a wealthy and socially prominent young man of Charleston's French Huguenot Neufville family when she was just sixteen years old. Both families blessed the match. However, the wonderful and amazing thing about this engagement, and something that was very unusual for those times, was that these two young people were actually in love with each other! Yet both were still young, and the marriage would take place only after Mr. Neufville completed his education in Europe, as was the custom for aristocratic young men of the Lowcountry.
Rachel always enjoyed the social festivities in Charleston, but her pleasure in them increased with her engagement. The whirl of parties and balls was exciting for the young couple, but the shadow of Mr. Neufville's upcoming departure tinged their happiness with worry. Life was never certain in those times of sudden fevers and stormy seas.
Tragedy . . . and Marriage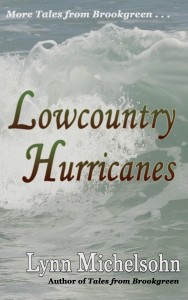 At last the day came when they had to part. Mr. Neufville sailed for Europe and Rachel returned to her family plantation. During the first months of their separation Rachel and her fiancé corresponded regularly, in letters perhaps filled with promises of undying love. Then his letters ceased. Rachel was at first bewildered, and then became anxious. At last came the feared reports of Mr. Neufville's death in that far away country.
Rachel's mourning lasted for many months. Eventually new suitors began to present themselves to the charming and wealthy young girl, but Rachel could think of little but her lost love. She rejected all who proposed to her. At first Rachel's family was understanding, but then they became impatient, and began pressing her to select one of these eligible young men as her husband. Finally, when an extremely wealthy rice planter from the Waccamaw Neck (that strip of land in South Carolina between the Waccamaw River and the Atlantic Ocean) approached her, she bowed to family pressure and accepted his proposal of marriage. In January 1776, the year of the Declaration of Independence, Rachel married William Allston.
Like most Waccamaw rice planters, "Gentleman Billy," as Mr. Allston was called, owned a house in Charleston where he spent the January and February social season. William Allston was a Southern gentleman, a widower himself, with two young children, and he was one of the wealthiest rice planters on the Waccamaw Neck. He owned Brookgreen Plantation and Springfield Plantation immediately to the north of it, both of which later became part of Brookgreen Gardens. Each had hundreds of acres of rice lands and hundreds of slaves to raise the crops.
The  Brookgreen Plantation 
Mistress
Rachel and her new husband made their home at Brookgreen Plantation, named for holdings of the Allston ancestors in England. Gentleman Billy spent his days at Brookgreen directing the operations of his vast rice plantations. Rachel managed the large household. Of course, when friends, relatives, or dignitaries occasionally visited, Rachel would have made a lively and charming hostess. During the first years of her marriage Rachel developed into one of the most gracious hostesses on the Waccamaw Neck.
Rachel and Gentleman Billy were happy together, although their relationship was more respectful than passionate. Rachel mothered William's young children like her own. One wonders, however, how often her thoughts might have strayed to Mr. Neufville, her first love.
Each year the Allston family spent the midwinter social season at their house in Charleston, where Rachel had the opportunity to renew friendships, visit with relatives, and rejoin the social whirl. Gentleman Billy, no doubt, devoted a great deal of his time to both political discussion and the horse racing crowd.
Each February, at the close of the Charleston social season, Rachel and Gentleman Billy returned to Brookgreen Plantation where they remained until the warming weather signaled the need to leave the rice lands for a healthier location. Some planter families maintained homes in the cool mountains. Gentleman Billy built a summer house high in the dunes toward the northern end of their own beach just across the King's Highway. It was known then as Allston Island and later called Theaville, then Magnolia Beach, but today is known as Huntington Beach.
In the late spring Rachel would supervise the move of her household from the plantation mansion to their summer house, only a few miles away. At the beach, life continued on as usual in the Allston household throughout the summer and early fall, although in a slightly less formal manner. The close distance allowed easy access to the main part of the plantation and Gentleman Billy was able to ride over to the rice fields often during the day to check on the progress of the crop and attend to other business when necessary. He could still return to the beach to escape the deadly "mal arias" that arose from the swamps every evening.
The sea breezes were wonderfully cooling, and while sea bathing was not yet in vogue, long strolls along the strand provided delightful entertainment, as did watching the never ceasing waves and the soaring, diving shore birds. It was only in the fall that sea breezes turned into worrisome gales, hurricanes that sometimes devastated the coast.
The Plantation Mistress Meets A Ghost?
And now, there on Allston Island, today's Huntington Beach, one of these storms had brought Rachel something unimaginable! Mr. Neufville lay at her feet. Was it a ghost? Had her long lost fiancé had returned from the dead? He had certainly come back to Rachel . . . but too late. She was now the Mistress of William Allston's Brookgreen Plantation, and was expecting his child.
History does not tell us anything further about the reunion of the two former sweethearts or about what happened to Mr. Neufville after his recovery. Presumably he returned to his life in Charleston. Perhaps he married another planter's daughter. After his dramatic return to Huntington Beach in the Lowcountry Mr. Neufville passed out of our story.
Rachel's adventures continued, however, adventures that included both Lord Cornwallis and President Washington.
Copyright 2004 Lynn Michelsohn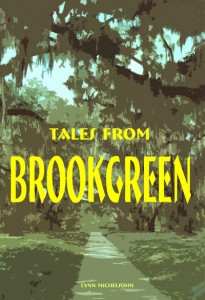 To learn more of Rachel's story, read . . .