Crab Boy's Ghost: A Brookgreen Gardens Gullah Folktale
[A selection from Crab Boy's Ghost, also in Gullah Ghosts and Tales from Brookgreen]
Cousin Corrie, a 1950s Hostess at Brookgreen Gardens, the popular tourist attraction in Murrells Inlet, South Carolina, loved ghost stories and anything related to the supernatural, from ancient Egyptian tales of the mystical powers of cats down to present-day theories of ESP. She often entertained teenage cousins with "table turning," an old-fashioned group activity designed to contact the spirit world. Like many in the South Carolina Lowcountry, Cousin Corrie had grown up accepting the spirit world as just another aspect of reality, whether this spirit world was based on religious beliefs preached from the pulpit or the folklore of haunts, hags and plat-eyes that she learned from her Gullah family servants. The story of Crab Boy was one she had heard as a child in her home at Woodlawn, on the creek behind Drunken Jack Island at Murrells Inlet, South Carolina. She especially liked telling it to children.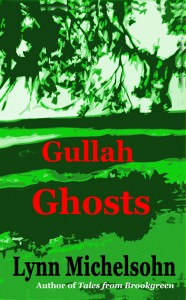 When I was a child we lived in a big wooden house right on the seashore at Murrells Inlet. Sometimes, early in the morning we would hear faint but urgent screams coming over and over from far down the creek toward Drunken Jack Island, behind what is now Huntington Beach. My mother, who didn't stand for any such nonsense, always said that it was just a peacock calling from a distant farmyard. But the Gullah women who helped my mother in the kitchen told us children that it was the ghost of Crab Boy crying for help. They called such spirits of children who had died unnatural deaths "drolls."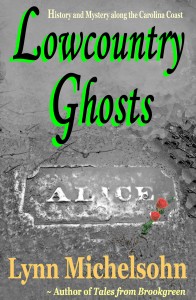 The saltwater creeks and marshes between sandy barrier islands like Huntington Beach and the mainland seashore are full of sea life. This sea life becomes delicious seafood for those who know how to catch it.
. . .
Oysters, blue crabs, and clams all make delicious eating, but the greatest delicacy of the marsh is the stone crab, with sweet, juicy meat in its giant claw. Catching stone crabs requires a very different technique than catching blue crabs however. Stone crabs do not swim in and out with the tide. They live deep in burrows in the mud banks along the creeks that are only exposed at low tide. Catching a stone crab requires a highly skilled technique, and a lot of courage. That giant claw that is so delicious to eat can crush a finger with little effort.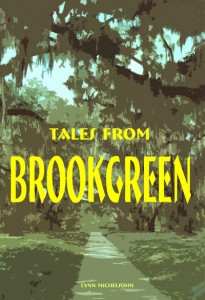 The best way to catch a stone crab is to wait for low tide, then walk along the edge of the creek looking for stone crab burrows. When you see one, which is just about as big around as your fist, you slowly slide your hand and arm way into it, until you feel the crab with your fingers. Then you gently grab the crab "just the right way" and slip it out of the burrow and into your bucket. If the crab senses danger it will wedge itself in its hole with its legs and shell, and attack with that giant claw.
Now this method has been carefully explained to me, don't you understand. I would never try it myself! Not after growing up hearing stories of Crab Boy.
No one ever seemed to know what Crab Boy's real name was. He wasn't from around here. He came down to stay with his relatives that lived here at Murrells Inlet, near the shore behind Drunken Jack Island, on land that is now part of Brookgreen Gardens.
. . .
Crab Boy's relatives took him along as they gathered their bounty from the creeks. He learned to cast a shrimp net and to gather oysters carefully so as not to cut himself on their razor sharp shells. His uncles warned him repeatedly however, never to try to catch stone crabs the way they did until he was much older.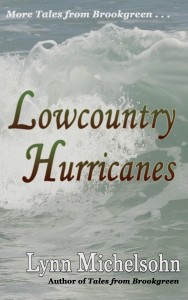 Did he listen? Of course not! One day when the tide was just past its low point Crab Boy was exploring the maze of creeks by himself when he saw a perfect stone crab hole. He had seen his uncles pull crabs out so easily that he was sure he could do it too. He crouched down to the thick dark mud surrounding the hole and slowly reached in farther and farther, until nearly his whole arm was extended into the burrow. Finally his fingers touched the hard sharp creature. As he tried to slide his hand under the shell, the crab grabbed his finger with its crushing grip. The boy screamed in pain, and tried to yank his arm out of the hole. It wouldn't budge! The crab had wedged itself solidly in the burrow and would not release its grip on the boy's finger.
Crab Boy screamed louder and louder for help. His relatives heard his cries and began searching for him, but in the maze of creeks and marshes his cries seemed to come from every direction. His frantic relatives searched and searched until the rising tide stilled his cries. They found Crab Boy's lifeless body at the next low tide, his arm still trapped in the stone crab burrow.
As a child I always wondered how they ever got his arm out so they could bury Crab Boy. Nobody ever answered that question for me. But whenever we children went out into the marsh they always reminded us to leave stone crabs alone. And whenever we heard the droll calling from down toward Drunken Jack Island they told us the story of Crab Boy.
. . .
The local people say that Mrs. Chandler, here, is the only white woman in Murrells Inlet who can catch stone crabs. She can, too! I think it is because she didn't live here at the Inlet when she was little and didn't hear the stories about Crab Boy until she was older. The rest of us are just too scared to try!
Copyright 2004 Lynn Michelsohn