Choosing a Professional Counselor (Psychologist, Psychiatrist, or other Mental Health Professional)
[A selection from Dr. Lynn Daugherty's classic bestseller, Why Me?  Help for Victims of Child Sexual Abuse (Even if they are adults now), 4th Edition]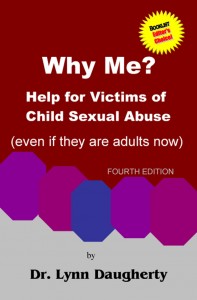 Most people have never talked to a counselor or therapist before. They don't know how to find one or how to choose a good one, and choosing a good therapist or counselor who can help you solve your problems is very important, because you are important.
There are many types of professional counselors and therapists. These may be social workers, psychologists, ministers or pastoral counselors, psychiatrists, family counselors, mental health workers or other such people. The title that a counselor uses is not as important as the training and experience he or she has had. Experience in working with victims of child sexual abuse is especially important.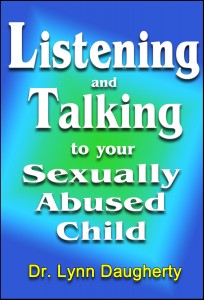 Many public agencies can recommend or provide counselors for you. Mental health centers and other public agencies usually provide free services or charge a fee based on your ability to pay.
Your local mental health center can probably give you information about its own services and about other professional counselors available in your area. The mental health center's number can be found in the Yellow Pages in the telephone book under "Mental Health Services" or "Counseling."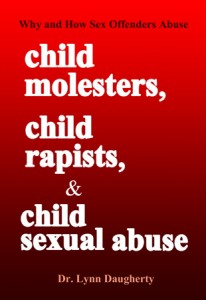 Before deciding on a counselor, feel free to ask about that person's education, state certification and experience working with other victims of child sexual abuse. If you were hiring a piano teacher or a plumber you would ask questions first. The same is true when you hire a professional counselor to help you.
Just because someone is a professional counselor and has helped others doesn't mean that he or she will be able to help you. After you have seen the counselor once or twice, you must decide for yourself whether this is the person to help you solve your problems. If you decide that this person cannot help you, you have the right to look for someone else who can.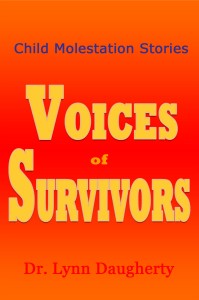 One way to decide if this person will be able to help you in solving your problems is to ask yourself some questions.
–  Do I feel comfortable with this counselor?
– Is this counselor willing to tell me how he or she plans to help me?
– Does this counselor say things that make sense?
– Does this counselor seem genuinely interested in me and my life?
– Does this counselor act like a consultant who is working for me, or does this counselor try to run my life?
– Does this counselor seem interested in helping me make the changes in my life that I want, or does this counselor tell me what changes I should make?
– Is this counselor willing to discuss the sexual abuse I suffered, or does he or she say, "Forget the past"?
– In general, after talking with this counselor, do I feel more hopeful, or do I usually feel worse about myself?
Remember, you have the right to keep looking for a counselor who will help you until you find the right one. You have the right to expect good treatment and helpful results!
The counselor works for you. If you don't like the job he or she is doing, fire this counselor and find someone who will do a better job. Demand a competent, helpful counselor. You have the right to demand! You are an important, worthwhile person!
Keep in mind though, that you cannot expect your counselor to magically "fix" whatever is wrong. Your counselor will help you figure out how to make the changes you want in your life. Your counselor cannot make those changes for you. You must do the work yourself.
Unfortunately, some unethical counselors do exist. Victims of child sexual abuse are especially vulnerable to further sexual abuse. If your counselor suggests any type of sexual contact between you and him or herself for any reason, this is sexual abuse. Your counselor is trying to use you to meet his or her own needs. Refuse to become a victim again! Report him or her to the professional organization and state licensing board immediately. This is malpractice in any counseling profession—no matter what your counselor says. Find a new counselor immediately.
© Cleanan Press, Inc. 2004 – 2014